LOCATION

Genpian
Established in 782
玄賓庵
The high monk Genpin served the emperor once before living here in rejection of earthly life. It is a serene temple isolated from the world, and visitors will immediately see why he built a hermitage here. The garden is beautiful, though small. It also features a statue of Fudo Myoo which is an important cultural property.
LOCATION

Sumo Jinja Shrine
相撲神社
This shrine is located beside the road leading to Anashiniimasuhyozu Jinja Shrine. About 2000 years ago, Nomi no Sukune and Taima no Kehaya performed a Sumo match for Emperor Suinin. This is said to be the beginning of Sumo wrestling, the national sport of Japan. At the time, Sumo was a kicking match. It is said that Nomi no Sukune's kicks broke Taima no Kehaya's back and took his life. Nomi no Sukune is considered to be the founder of Sumo.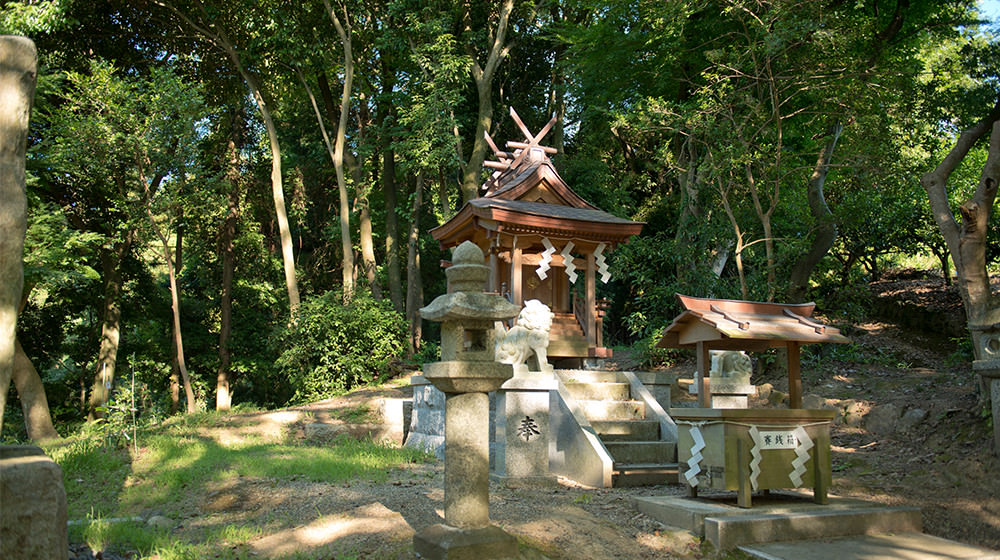 LOCATION

Anashiniimasuhyozu Jinja Shrine
穴師坐兵主神社
Climbing a gentle hill about 300m to the east of the mountain brings visitors to the verdant shrine grounds. This beautiful shrine is nestled where the hill meets the mountain. Its vicinity is shrouded in tranquil silence. The shrine's atmosphere gives visitors the feeling that deities might appear when they pray quietly in solitude.
LOCATION

Gassan Kinenkan Hall
月山記念館
This hall has a display of swords made by Gassan school swordsmiths as well as a forge for Japanese swords.
There are a variety of works on exhibition here: old Gassan swords, items created by the late Sadakazu Gassan (who was a living national treasure during his lifetime), and the most recent creations of Sadatoshi Gassan (designated as a Holder of Intangible Cultural Property by Nara Prefecture) as well as heir to the Gassan family Sadanobu Gassan. Though the hall only opens once a week, it's very popular among overseas visitors.
LOCATION
Open Hours

Sat. 10:00 to 16:00; open Sat. Mar. to Nov., closed in Aug.

Admission Fee

Free

Address

228-8 Chihara, Sakurai City, Nara Prefecture
奈良県桜井市大字茅原228-8

Access

10 min. walk from Omiwa Jinja Shrine

Sightseeing Duration

30 to 60 min.

Website