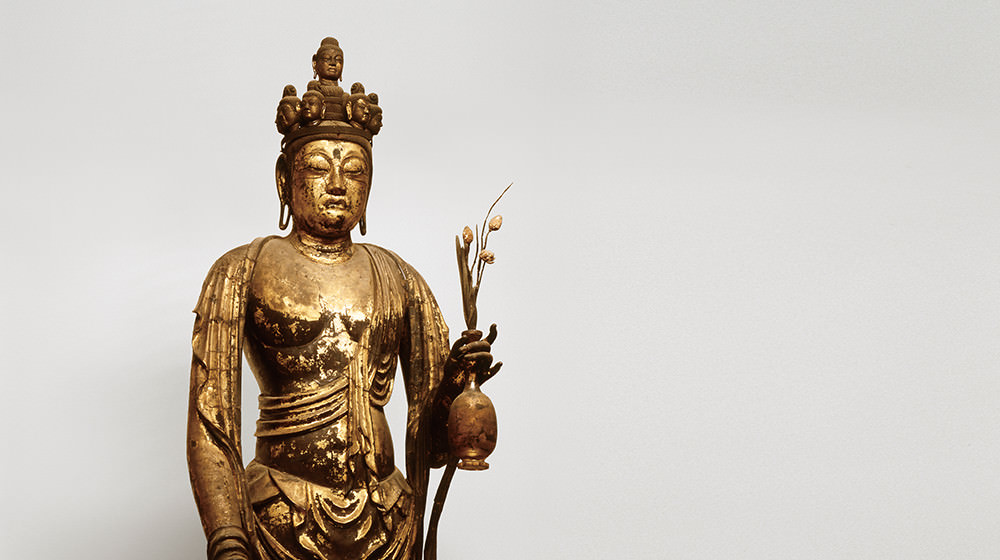 Eleven-faced Kannon / National treasure Created during the 8th century
This statue of Buddha radiates universally-encompassing benevolence. It has won acclaim from many artists. It is cited as a representative work in the history of Japanese sculpture. The site is not heavily visited by tourists, and the stillness allows visitors to spend time communing with the Buddha.
It was once the principal image of Omiwadera Temple, a Buddhist temple that used to be located near Mount Miwa. When the storm of Haibutsu kishaku ("abolish Buddhism and destroy Shākyamuni", a term which advocates the expulsion of Buddhism from Japan) swept through Japan during the Meiji Period, the Buddha statue was removed to this location in 1868. When Japan's national treasure system was established, this was the first national treasure to be selected. At the time, only 24 national treasures were designated.